IMPACT 2017
IMPACT 2017 vote for your favourite! 
The entries are in for IMPACT 2017 and the judges have voted for their favourites! The public vote is now open! Go to our photo album IMPACT 2017 and like your favourite! If you are sharing an image please ensure you like the photo on the EPHEMARE Facebook page. The public vote will work on a points system as follows:
150+ likes = 5 points 
71 – 90 likes = 4
51 – 70 likes = 3 points
21 – 50 likes = 2 points 
0 – 20 likes = 1 point
The maximum points a photo can receive from the public vote is 5 points.
The vote will close on Monday June 12th at 11am (Irish time). The points from the public vote will be added to the judges points and the winners will then be announced!
IMPACT (International Microplastics Photo Contest) 2017
The EPHEMARE team invites submissions to enter an International microplastics photo contest. IMPACT 2017 (International Microplastics Photo Contest) kicks off in May. Participants must register by April 28th. See below for more details.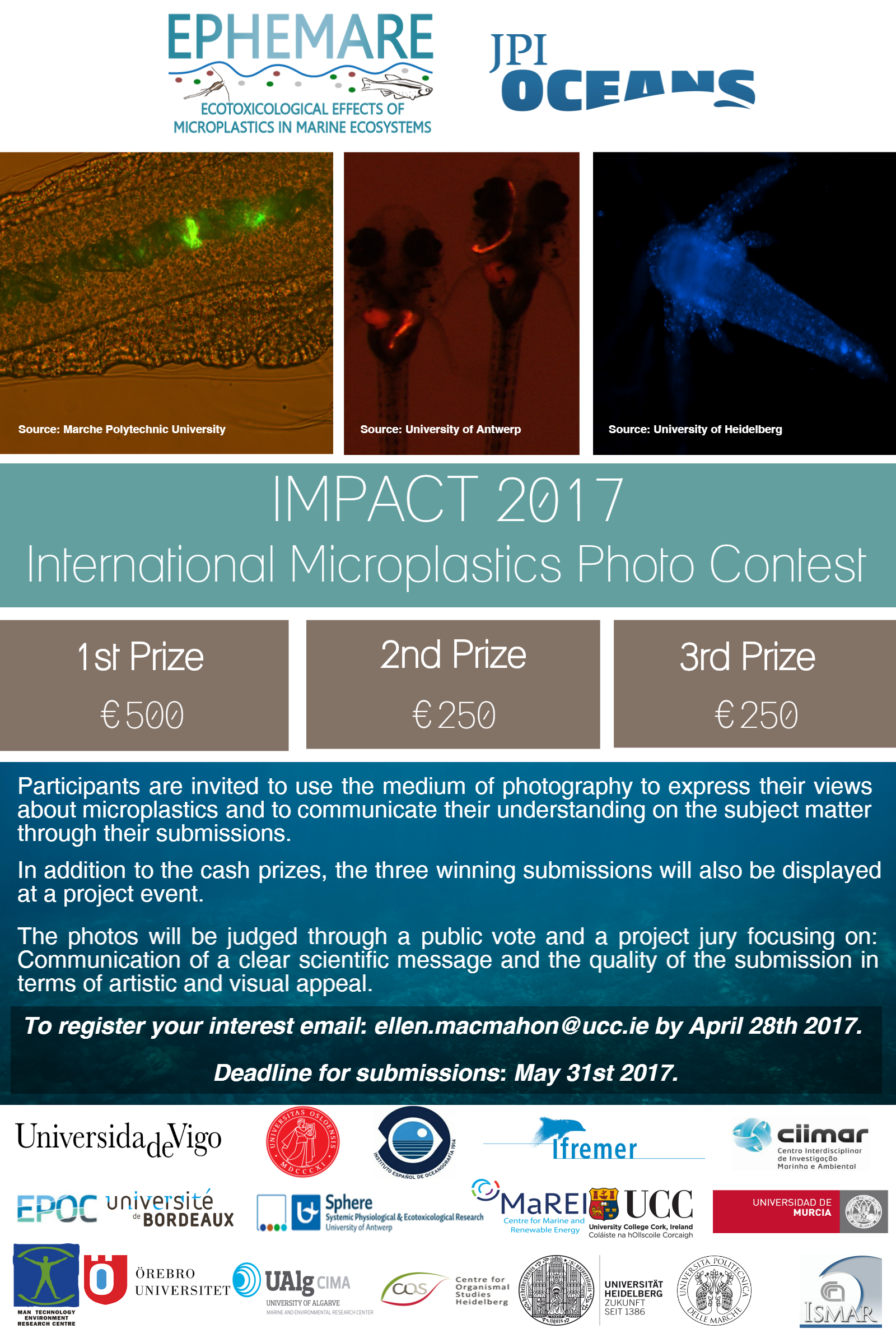 Information for registered participants 
Published:

2017.01.12
|
Last updated:

2017.06.08