News Room & Links WEATHER-MIC
Report from our WEATHER-MIC Stakeholder Workshop available
Please find the report of the Stakeholder Workshop we held at KU Leuven on March 21 by klicking on this link. We also developed the main topics that were discussed into a comic strip:
WEATHER-MIC Stakeholder Workshop
On March 21, we held a Stakeholder Workshop at KU Leuven in Belgium, with about 20 participants from industry, policy making and science sectors. The workshop covered representatives of Norner Research, ExxonMobil, the European Commission, TG Environmental Research, the JPI Oceans Secretariat, OVAM, VITO, Pacific Garbage Screening and the University of Antwerp, in addition to the WEATHER-MIC consortium. During the workshop, we presented key results of WEATHER-MIC, and they were set into context in three keynote lectures and subsequent discussions. The outcomes were future research needs and their ranking, based on the different perspectives of the workshop participants, to be visualized soon.
We thank all participants for coming and the inspiring discussions!
A related article and interview with Erik Toorman appeared in the KU Leuven campus newspaper.
Join us for our WEATHER-MIC Stakeholder Workshop on March 21, 2019
You are very welcome to join in for our Stakeholder Workshop at KU Leuven (30 min from Brussels) on March 21, 2019. We will start by giving a brief overview of the research outcomes of WEATHER-MIC, followed by two keynote presentations from different sectors, including interactive sessions in world café format. We are happy to host two exciting stakeholder presentations: (1.) "The plastics industry - a source or the solution to microplastics?" by Thor Kamfjord (Norner Research, Norway); (2.) "Background work underpinning on-going preparation of a SAM Scientific Opinion on Microplastic Pollution" by James P. Gavigan (European Commission, Scientific Advice Mechanism, DG Research & Innovation). Registration starts at 9:30, and the workshop will be concluded between 14:45 and 15:45. For any further details and to register, please e-mail us: . We look forward to meeting you soon!
Art Moments in Budapest
As part of our outreach activities, we collaborated with Roman Kroke, an interdisciplinary artist who recently presented collaborative artworks by students from the Berlin University of the Arts (UdK) and the Technical University of Berlin (TU). The students, as part of the interdisciplinary seminar "Microplastic and Medusae – Expeditions into H₂O", based their creations on research-travels to diverse scientific laboratories specialised on microplastic. Some of them visited WEATHER-MIC partners UFZ and IKTS. Please follow this link for more information.
Ocean Plastics Lab
WEATHER-MIC partners also contributed several exhibits to the Ocean Plastics Lab, a ship container-based exhibition touring the world. Recently, it was on display in Berlin. Please come by once it is closeby - for future tour stops see: https://oceanplasticslab.net/tour/.
Race4Water Odyssey 2017 flashback movie
Watch here a 10 min video on YouTube that summarizes the R4W-O efforts in 2017, including an interview with WEATHER-MIC scientist and co-coordinator Hans Peter Arp. A nice overview of the past months!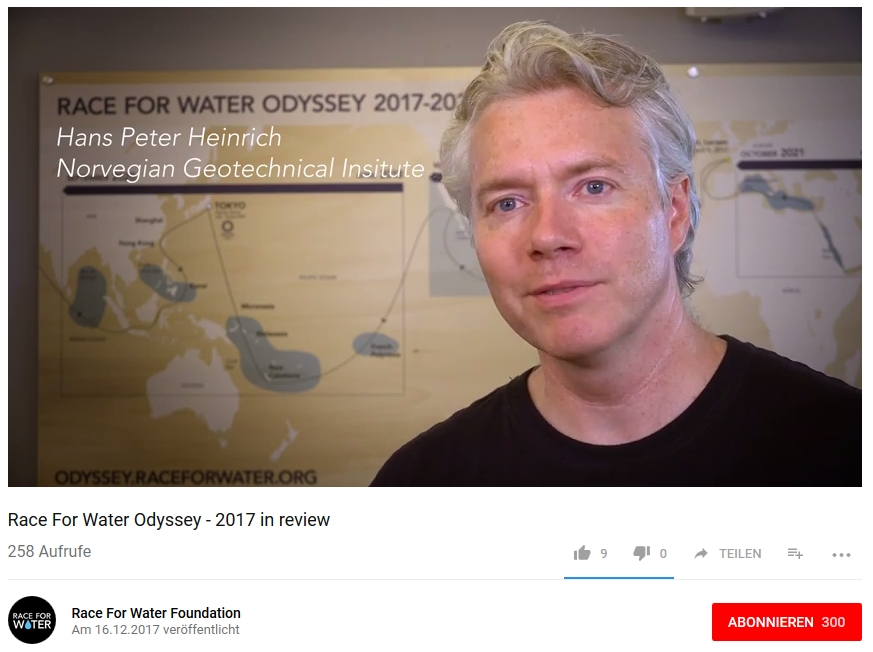 WEATHER-MIC scientists from NGI participated in Race4Water Odyssey
Three scientists from NGI including WEATHER-MIC co-coordinator Hans Peter Arp participated in the Race4Water Odyssey collecting samples to be analyzed for microplastic. The team collected water, plankton and sediment samples on several trips around Havana, Cuba. For an impression on their campaign, see this video on YouTube. More information can be found in Hans Peter's video diary and on the R4W blog.
New blog on IKTS webpage
Our colleagues at IKTS in Dresden have launched a blog (in German). Check it out here!
Press release about WEATHER-MIC
WEATHER-MIC partner NGI has put together an interesting news article about WEATHER-MIC on ngi.no: When plastic is part of the food chain.
Stakeholder Report 2016
The first annual WEATHER-MIC Stakeholder Report gives a brief overview of the concepts and ideas behind the project and covers the topics "Fate and distribution", "Risks", "Solutions" and "Education and outreach". It can be accessed here.
Short course
Within the Society of Environmental Toxicology and Chemistry Young Environmental Scientist (SETAC-YES) conference in Stockholm on February 16-20, 2017, WEATHER-MIC partners at ACES have announced a short course on ecotoxicology of microplastics:
The ecotoxicology of plastic marine debris
Plastic pollution is ubiquitous, but quantitative estimates of its impact in various ecosystem compartments are limited, mostly due to methodological challenges in ecotoxicity assays. There is a clear need to standardize common methodologies to measure and quantify effects of exposure to microplastics in the laboratory settings.
The course will consist of 8 hours of lectures and discussions focusing on:
-    Standardization of the assay procedures;
-    Choice of the test species and meaningful endpoints;
-    Data analysis and interpretation.
Course instructors: Elena Gorokhova, Martin Ogonowski and Zandra Gerdes will give lectures and lead the discussion.
Paper featured on journal cover
Paper about potential cleaning of contaminated fish by eating clean microplastics by Ph.D. student Christoph Rummel featured on the cover of Environmental Science: Processes & Impacts. Click here for accessing the full paper.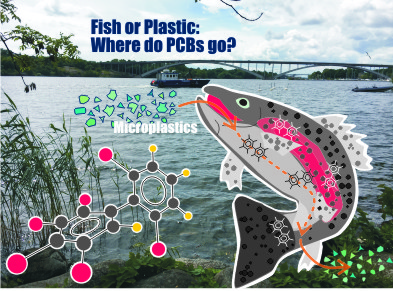 Interview with summer student
Check out here for an interview with summer student Linn Merethe at our partner institution NGI: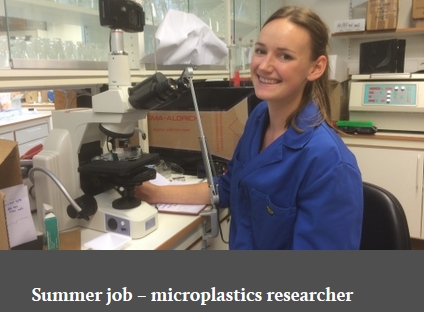 Published:

2016.10.21
|
Last updated:

2019.05.03